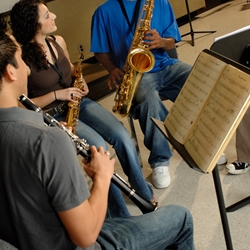 What is in your
rehearsal bag
? What is proper rehearsal etiquette? Whether you have a first rehearsal coming up or you are just trying to streamline your process of

getting ready for rehearsal

, this post will help you discern what to bring. This post is split up into what to bring and what not to bring to your next band or orchestra rehearsal!
What to Bring to Rehearsal:
Your Instrument
This one may be pretty obvious, but you never know! Be sure to check your instrument is in proper playing condition before heading to rehearsal and get any necessary repairs out of the way.
Your Music
Don't rely on your stand partner to bring the music. Bring your own music to every rehearsal to make sure you are always prepared!
A Pencil
Don't be caught without a pencil at rehearsal! Use your pencil to make notes in your music to help you with future practice and rehearsals.
Cleaning Supplies
Woodwind instruments

need to be swabbed each time you play and all instruments can benefit from a quick clean after rehearsal.
Water
You'll probably need a drink of water at some point during rehearsal. Bring a bottle of water so you don't have to search for the water fountain.


Tuner
Be sure to have your tuner with you for rehearsal. It will help you to tune on your own before rehearsal and with the ensemble at the start of rehearsal.
Extra accessories
Think about the accessories specific to your instrument that you may need in rehearsal and remember to bring extra. For string instruments, remember to bring rosin. Reeds are essential for reed players. Don't forget your valve and slide lubricants if you are a brass player.
What not to Bring to Rehearsal:

Your phone
While you may need to bring your phone with you to the rehearsal location, resist the temptation to have it on your stand during rehearsal. Your phone can be a large distraction to you and your section mates. Your texts will still be there after rehearsal! Make the choice to go phone-free and fully immerse yourself in the music and you will notice a difference in how you rehearse.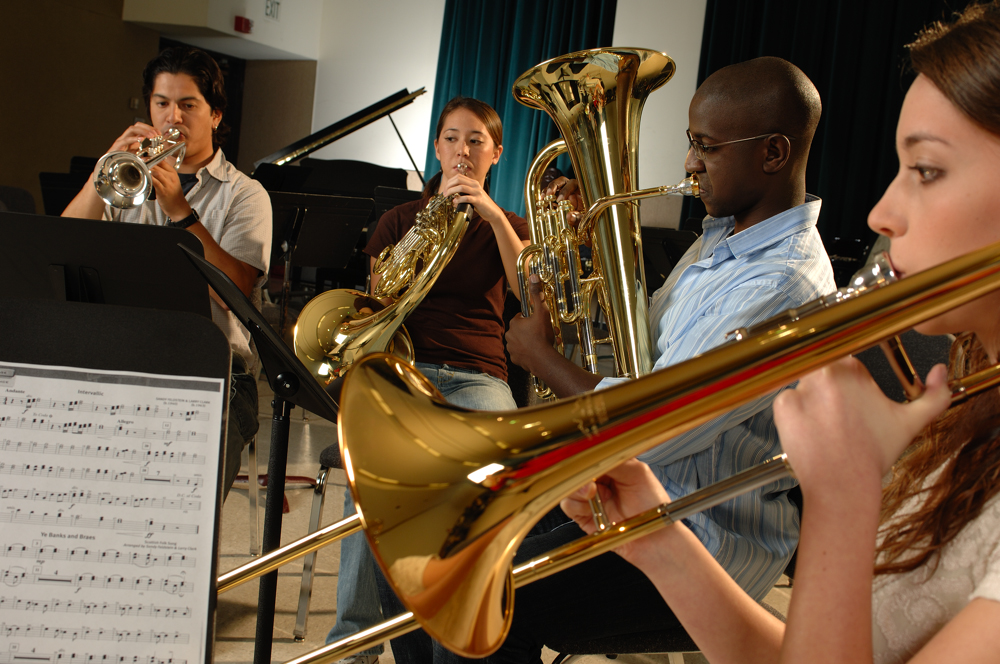 Snacks
You may need to bring snacks to the rehearsal location, but save them for after rehearsal! Besides the huge distraction eating during rehearsal will pose, food particles wreak havoc on your instrument's interior and exterior, so leave the snacks in your bag!
With these tips, you will be prepared to rehearse effectively. By being prepared and minimizing distractions, you can play your best in rehearsal!
Enjoyed this post? You may also like …
How do you Practice for a Music Audition?
How do you practice for an audition? How do you calm down before a music audition? Whether you are auditioning for Districts, All-States, a music school, or another competition, this post will help!

How can I Prepare to Perform in a Concert?
How do you prepare to perform in a concert? Taking steps to prepare for a concert will help you feel calmer and more focused before a performance.